Earlier I have written about some quite special cars that have passed through Nord Stern over the decades and there are several more to come. This one won the 1977 12 Hours of Sebring overall in the hands of its first owner, George Dyer. Since then, notable owners include one P.L. Newman as well as Indy 500 winner Bobby Rahal. It has changed hands a couple of times for north of seven figures and now resides in a Swedish collection. Part of its incredible journey included 5 years doing Nord Stern DE events.
Californian George Dyer bought the car new receiving it in March of 1974. Simply a 911 with option code M491 in Mexico Blue.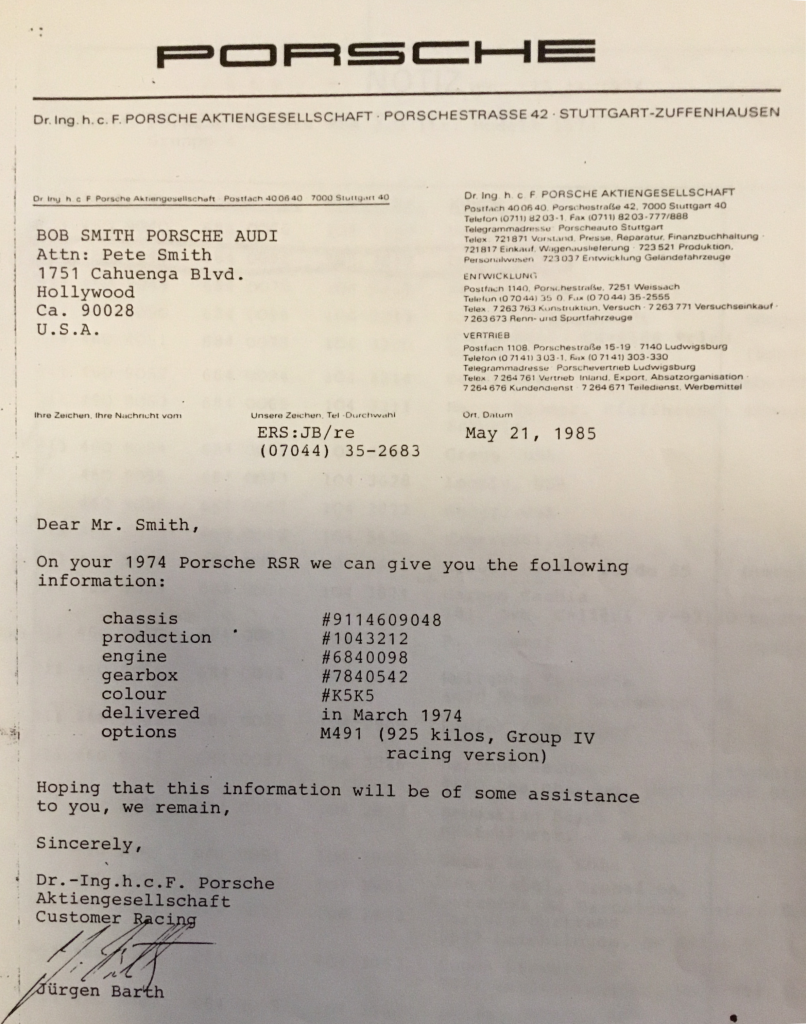 He immediately had success on the track. Finishing 2nd at Ontario driving with Bob Bondurant within weeks of delivery. Here is a plaque of just some of its notable race highlights.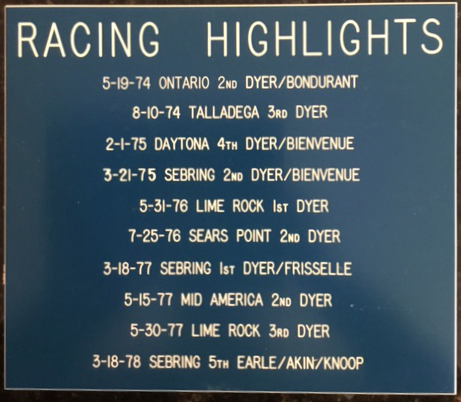 This car was raced an incredible amount. Entering its VIN, 911 460 9048, in Racing Sports Cars here, you get 65 results! Porsche stalwart Bob Akin raced it several times. The car was still racing in 1984 a full decade after delivery.
The Sebring win in 1977 is especially noteworthy as the 934 was already out and in the hands of drivers like Peter Gregg. The RSR was lighter and better handling and in the end more reliable than the very powerful 934.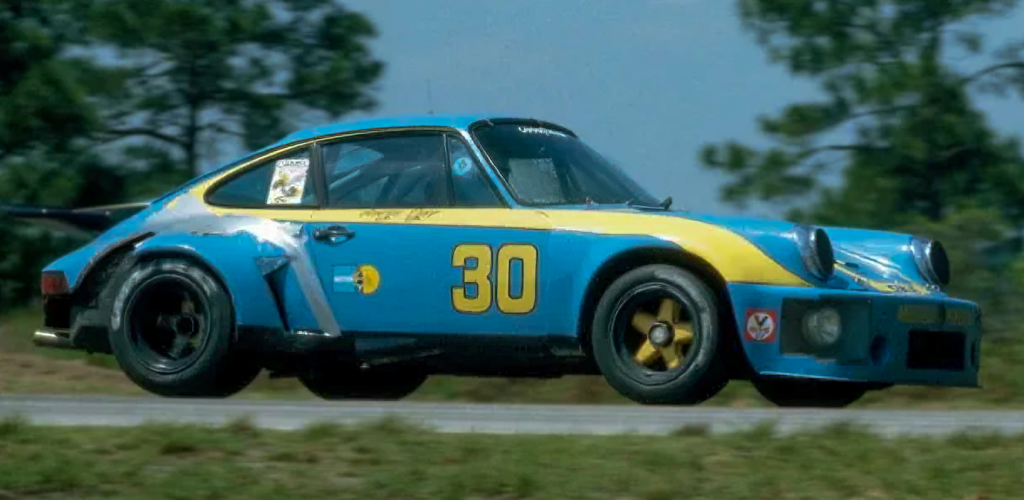 You can read about George Dyer and the remarkable 1977 Sebring win at this link where just last November, George answers 10 questions for the Bring A Trailer website. The comments are worth a scroll through. George is 74RSR and our connection is DaveMN.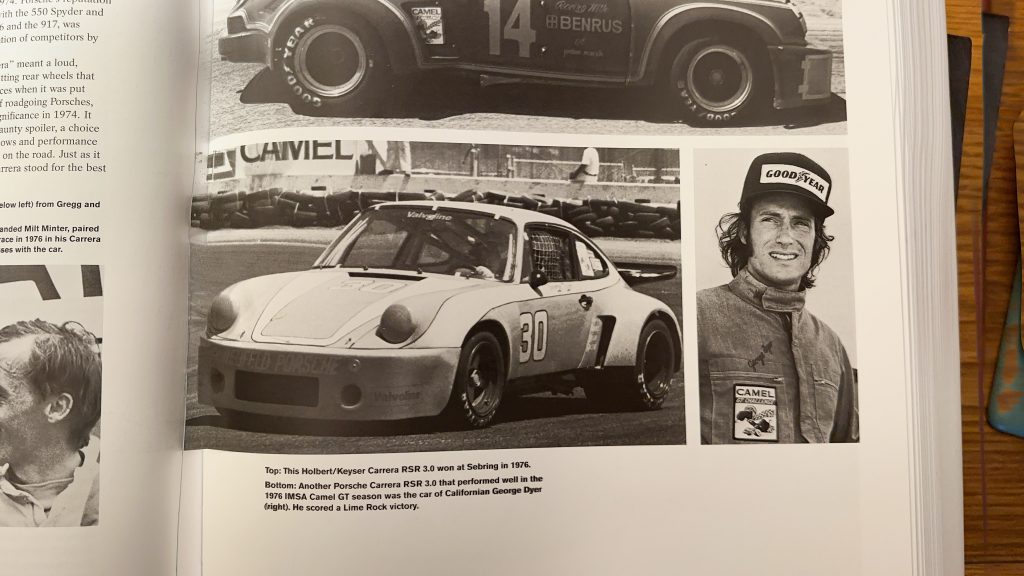 George and the car at Sebring appeared in Karl Ludvigsen's, Excellence was Expected. I love this photo of George as he looks like a 70s racing driver should look. Dyer currently lives on a farm in the Bitterroot Valley south of Missoula, Montana.
A notable later owner was Paul Newman who reportedly kept it around for occasional track days on the west coast. He had the engine rebuilt and updated to sprint cams at Andial in 1979 and kept the car for about 5 years.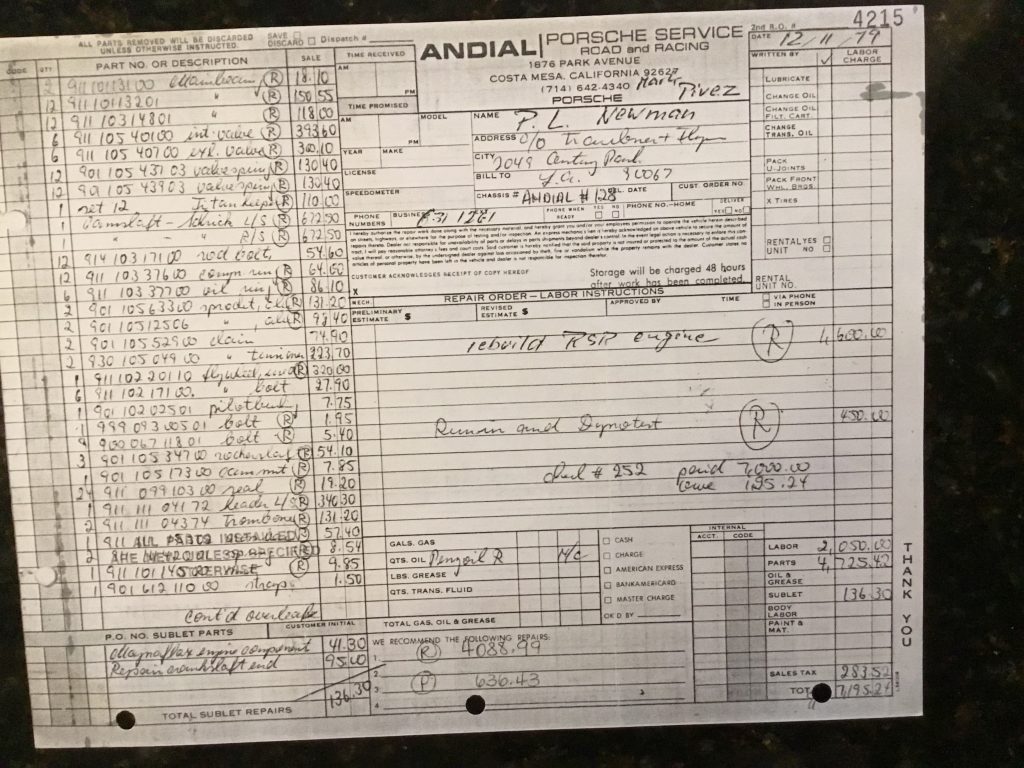 What is its Nord Stern connection? If you did Nord Stern DE events in the late 80s and early 90s, you probably shared the track with this historic Porsche with long-time Nord Stern member David Weisel at the wheel.  I asked Dave about how he acquired the car and he sent me an email exchange he had with Bruce Canepa who had sold at his Scott's Valley, California shop. Here is a piece of that email:
I purchased the car from Jim Buckley in Seattle in 1987 and kept it for about five years driving in PCA Autocross Events in Brainerd, MN. I sold it in about 1992 to a local Ferrari collector, Bob Bodin here in the Minneapolis area. He later sold it to Tomi Drizzi, a collector and IMSA racer in CA.
During these times the car was trading at prices one would expect for a well used, but significant old racing car.
This is the car as most of us remember it running around BIR.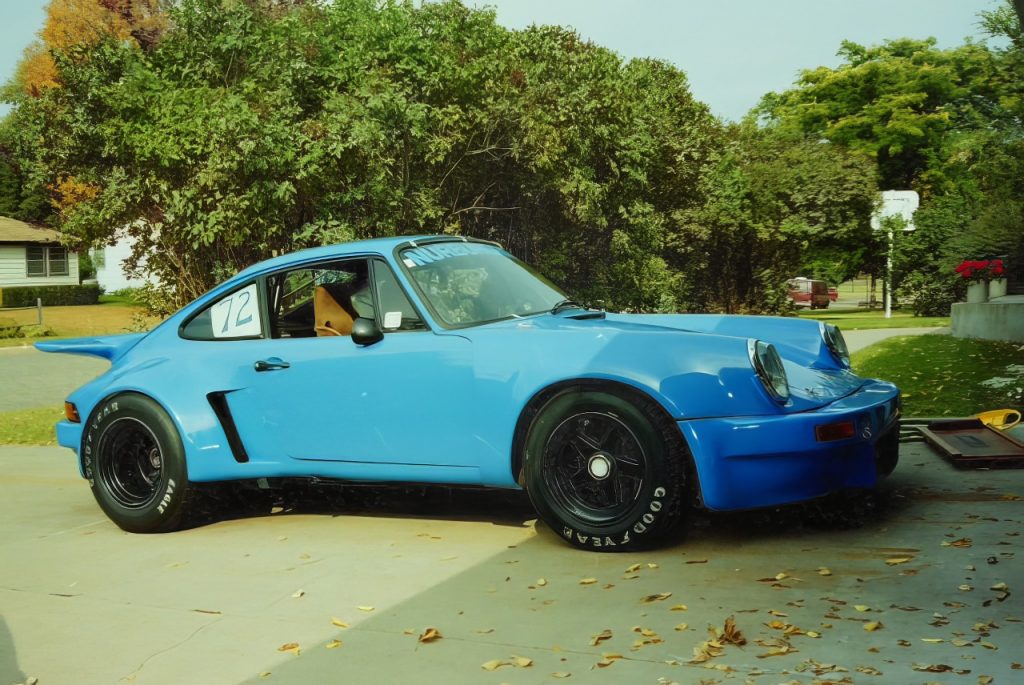 It was licensed via a connection in Alabama and regularly driven on the street.
The car spent almost a decade in the Twin Cities before being sold to Tomi Drissi who used it for vintage racing. It then ended up for sale at Canepa's shop. George Dyer confirmed in an email that it was offered back to him for $1.1M. It sold to Bobby Rahal for an unknown amount. Rahal had the car freshened up at well-known San Francisco Bay Area shop Jerry Woods Enterprises. You can watch Bobby drive the RSR at Daytona here. Classic 911 when even Bobby Rahal misses a shift at 3:30.
The car is now in the hands of a major Porsche collector in Sweden.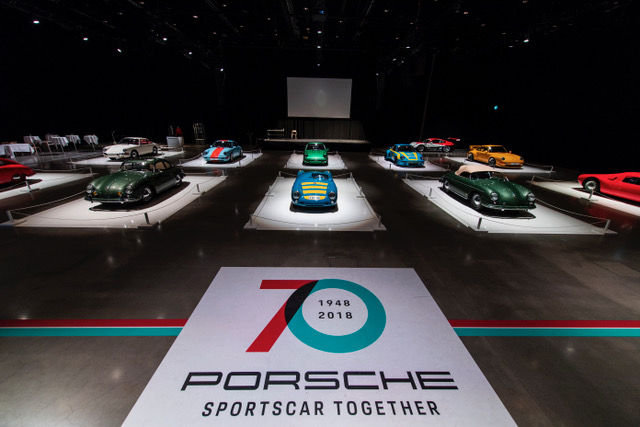 It's fitting that there is a dicast model of 911 460 9048.
This is one of those cars that you really wish it could speak because what a tale it could tell!
Photos from the author, George Dyer, and David Weisel.