Vic Elford passed away yesterday at age 86. An Englishman by birth but a Florida resident since the mid-80s. There is a Nord Stern connection in that we had Vic as a dinner speaker in January 2002 (there is typo in the above image). I volunteered to pick him up at the airport and was fortunate to spend some time with him that day. We crossed paths a number of times over the years. Vic was a great story teller, huge smile, and very fun to be around. A great dinner speaker and did not disappoint Nord Stern.
If you are not familiar Vic's bio, Porsche released today a one minute video here and a press release here. You can find a huge amount of material online.
Vic raced at Brainerd twice in Can-Am. 1970 in a McLaren M6B and DNF'd with a variety of engine leaks after 22 laps. Denny Hulme won. He returned in 1971 in a much better McLaren M6E and finished 4th, just ahead of Jo Siffert's 917/10. Peter Revson won that race with Hulme 2nd. Other Formula 1 drivers in the race included Jackie Stewart and Jackie Oliver.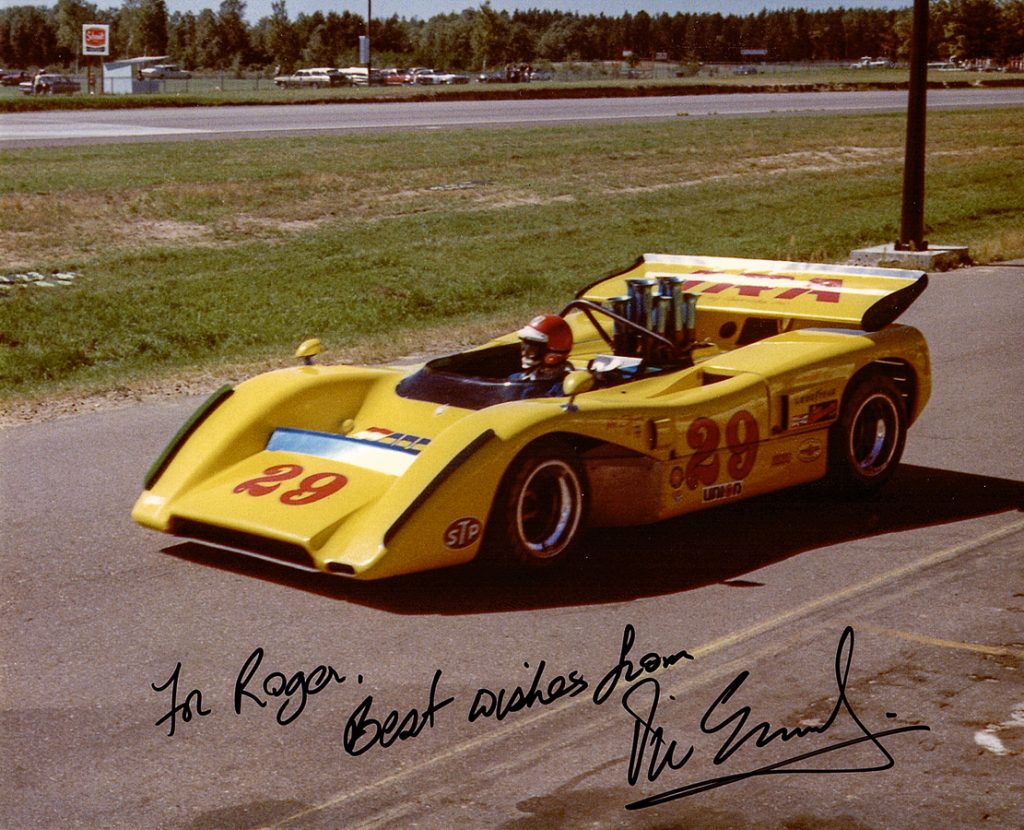 One of his favorite stories involved exceeding 380 kph (236 mph) in 1971 on the Mulsanne straight in the ill-handling 917LH. He won Sebring that year in a 917. Steve McQueen used him as a 917 driver in the movie Le Mans.
Below is a photo I took of Vic at the 2007 Rennsport Reunion III at Daytona. Vic had great success in the 908 including a LeMans win in 1967, though most of us think of him as a 917 driver.
In his later years, Vic was a regular speaker at PCA events. Nord Stern was on the cutting edge when we had him 20 years ago. I last saw Vic at RRVI at Laguna Seca in September 2018. I was sitting with David Murry when Vic stopped to greet him.
Rest in peace, my friend.