In 1987, then 6 year old Minneapolis ad agency Fallon McElligott, now called Fallon, was awarded the Porsche Cars North America account. Founding Partner Fred Senn joined Nord Stern shortly thereafter thinking it would enhance his understanding of the Porsche customer. Little did he know Nord Stern would remain part of his life more than 30 years later. Fred became an avid club racer as well as wrote articles for Panorama and other Porsche publications.  See my earlier post on Fallon working with Ferry Porsche here.  Fallon did some truly remarkable work for Porsche that will be subject of future posts.
Today's post features the remarkable story of the 1963 356B that came to reside in Fallon's lobby on the 31st floor of their offices. It later returned to a place in Fred's garage and regular street use. In November 1990 Fallon was moving its offices to a new building that was still under construction, then known as the AT&T Tower, at 901 Marquette.  The decision was made that Fallon should have a 356 in the new lobby so they went out and bought a car and hoisted it up to the 31st floor.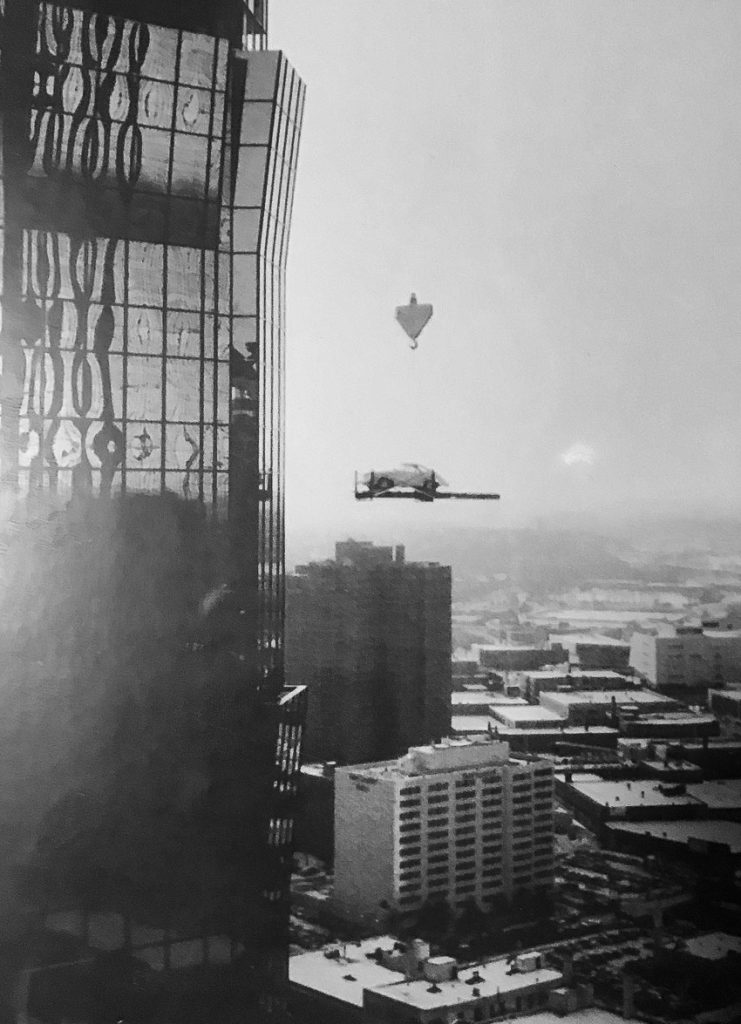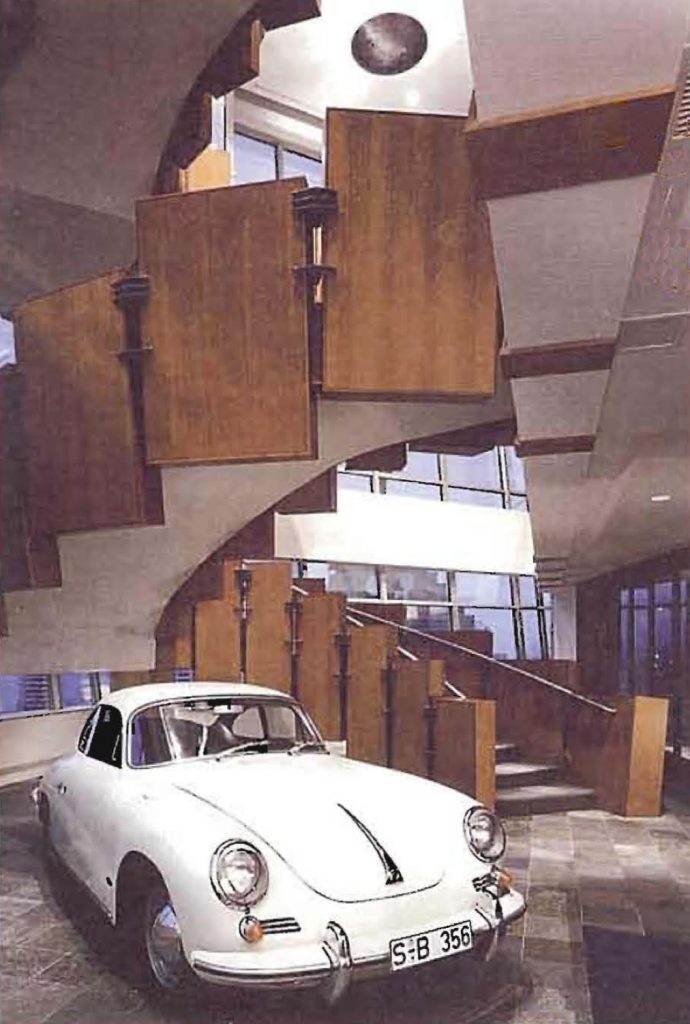 Fallon lost the Porsche account in 1993 and picked up the BMW account in 1995. The 356 had to go. How do you get a car down from the 31st floor of an office tower?
Enter Nord Sterners Bob Johnson of Johnson Autosport and Todd Hoeft of TJR Collsion. Over the course of  a weekend they simply cut the car apart and took it down the freight elevator.   All the parties involved where pretty heavily involved in Club Racing at that time so it took a few years, but eventually the car was put back together and returned to street duty.
Good as new.
Fred wrote about this amazing story for the 356 Registry in 1997 and you can read the article here.
Update: got this photo from Fred. He sold the car to a family friend Katie in Phoenix where it's regularly driven.  
Fred's wife Heidi and Katie.