Join us for a drive to the Loonacy Club Race at Brainerd International Raceway. The drive begins at Porsche Minneapolis and ends at BIR in time for Saturday afternoon's races, dinner, charity auction, and other activities. It takes a more interesting route through St. Cloud and up the west side of the Mississippi rather than just driving up Highway 371. You are on your own to depart when you wish and by whatever route you wish to take.
When: Saturday, July 8 Doors open at 8:30am. Driver's Meeting at 8:45, 9:00 departure.
Where: Starts at Porsche Minneapolis, ends at BIR.
Route: While Steve Meydell will be leading the drive, it is a self-guided drive. Detailed Google Maps route here: ROUTE HERE. From this page you can load the route into Google maps on your smartphone by clicking not the phone icon.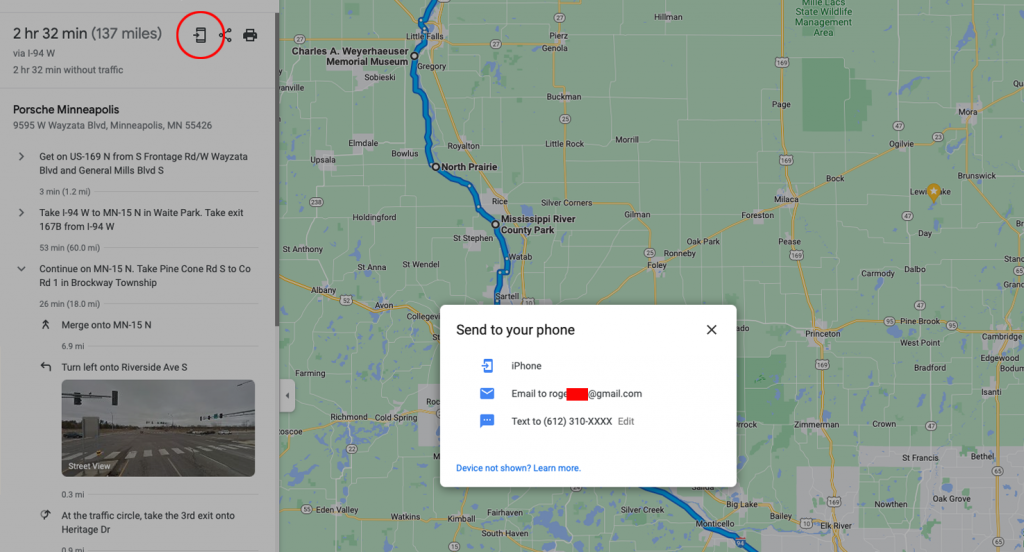 Printed versions of this route will be available at the driver's meeting at 8:45. No sign up is required, just show up. You will need to sign the waiver. We have created a car corral in the BIR paddock for reserved parking.
Track race schedule is:
11:40 Qualifying
2:15 Practice Stats and Fun Race
3:45 Sprint Race 1
5:30 BBQ and Happy Hour
If you wish to stay for the barbecue dinner, please sign up here. Only $20.