Porsche announced today that long-time Porsche factory driver Patrick Long is hanging up his driving shoes and will take up other roles with Porsche. As Porsche's sole North American factory driver, Patrick has become a very visible face of the Porsche brand both in motorsports and vintage Porsches. I'm sure much will be written on Patrick's new role elsewhere so I will focus here on his involvement with Nord Stern.
Back in 2007 I was serving PCA as Website Chairman.  I worked closely with Panorama Editor Betty Jo Turner as we were looking to expand content for what we were calling "Panorama on the Web". In November of that year we were at Rennsport Reunion III at Daytona (with a bunch of other Nord Sterners) and were brainstorming ideas for content. Betty Jo had the idea of a column with the young factory driver of the Penske RS Spyder. We went down to the Penske transporter to ask him if he was interested. He was just climbing in the the car but agreed to a conference call the next week which later led to his column on PCA.org. I took this photo a few minutes after being introduced to Patrick.
.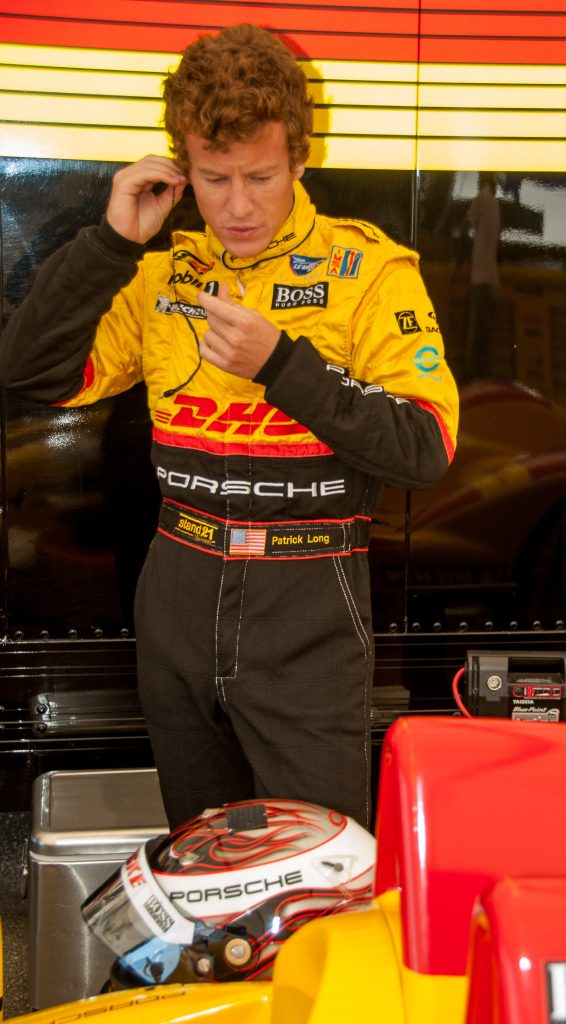 Late in 2008 we were working on plans for Nord Stern's celebration of its 50th year in 2009. The decision was made to have a fancy dinner at Interlachen. I called Patrick and he quickly agreed to be the guest speaker.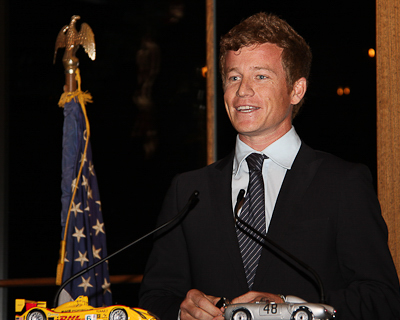 Charter Nord Stern member Tom Countryman had driven a 550 Spyder back in the day, so we made the theme of the party "From Spyder to Spyder". We did a Q&A with the two of them comparing their Spyders. "How much did your Spyder cost?" Tom: around $3500. Patrick: well, you can't really buy one…
A booklet of Nord Stern's 50 years produced and distributed to the attendees. I asked our Spyder drivers to sign the booklets. Patrick being used to that sort of request started signing. Tom initially responded "who the hell would want my autograph?"  He signed and the autographs of both Spyder drivers make the booklet a very cherished memento of a great evening. When Tom passed a few years ago, I sent a very short email to Patrick with the news. He wrote back a heartfelt email about how meaningful meeting people like Tom is to him. He takes pride in following in the shoes of these pioneers of the brand.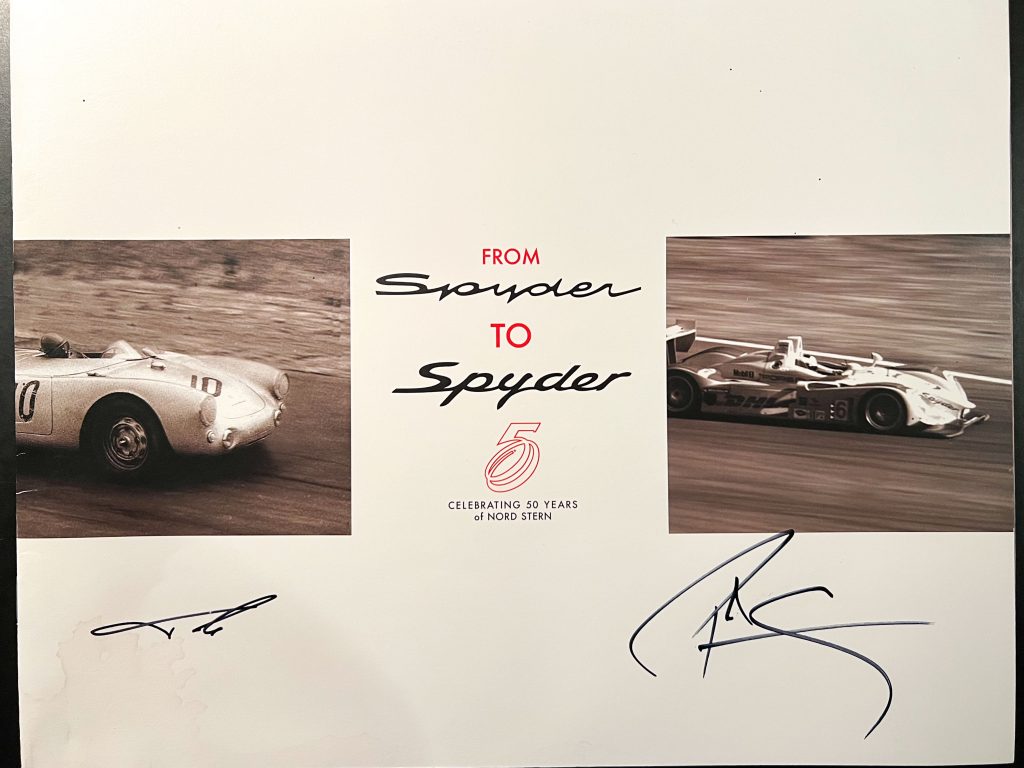 The morning after the January dinner we had a breakfast in downtown Wayzata. I drove Californian Patrick and Atlanta residents Betty Jo and Leonard Turner to the restaurant. They were stunned to see ice houses and cars on frozen Wayzata Bay. They declined my offer to drive them out on the ice.
10 years later Patrick agreed to be the speaker at our 60th dinner. He warned me that his time was really Porsche's and there was a good chance that he would have to cancel. He helped me line up Chip Robinson as a back up. Sure enough, he was summoned to Weissach for something he couldn't disclose which turned out to be testing of the mid-engine RSR.
You will not find a finer gentleman than Patrick Long. I'm sure this next chapter of his Porsche career will be as rich as the first.