When:
June 28, 2020 @ 10:00 am – 1:00 pm
2020-06-28T10:00:00-05:00
2020-06-28T13:00:00-05:00
Where:
Roseville Central Park
Roseville
MN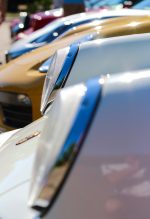 PLEASE NOTE: THIS YEAR'S ALL PORSCHE SHOW IS CANCELED. We will return in 2021! One of Nord Stern's signature summer social events. Bring your Porsche vehicle to Central Park in Roseville the last Sunday in June for the All Porsche Show. As part of the City's Rosefest celebration, join over 200 other Porsche owners for some socializing, kicking the tires and just having a great time.
Owners are invited to bring and display all Porsche models including cars, SUVs and even tractors! Each year there will be a featured model.
 2020 will feature 914 and 914-6 models 1970 through 1976.
The gathering will also feature a 'for-sale' car area (Porsches only) and various Nord Stern vendors. The show officially runs from 10:00 a.m. to 1:00 p.m. with display parking opening at 9:00 a.m.
Food trucks also will be on hand!
$20 donation requested of participants, however, 100% of the show proceeds will go to the Courage Kenny Sports and Recreation fund. Donation receipts will be available at the event registration table.
Registration Online at clubregistration.net